"Morning of the bride" and " morning of the groom"​
It is very important in what atmosphere the morning of the bride will be held! This affects not only how she will look in the photos, but also her mood for the entire upcoming day.
Early arrival
Romantically decorated room
Thematic photo zones
Champagne
Fruit bowl/chocolate
Breakfast in the room (optional)
Certificate for visiting the sauna club "Oasis"
Seeing off the bride from the restaurant
Seeing the groom out of the restaurant
Morning of the bride is a very tender, romantic and incredibly touching moment of the wedding day, the bright emotions of which should be preserved not only in the memory but also on the photo of the wedding album.
The cost of the service is:
JUNIOR SUITE – 170 BYN
LUX – 180 BYN
For more information about the package and prices, please contact our administrators:
"Room for the newlyweds"​
Festive meeting of newlyweds
Stay in a romantically decorated room (rose petals, floating lilies, wedding accessories)
A compliment from the hotel (champagne and a romantic sweet surprise-chocolate)
Breakfast in the room
Gift certificate for visiting the sauna club "Oasis" for 2 persons
A pleasant surprise – 20% discount on the subsequent stay of the newlyweds on family holidays (wedding anniversary, birthdays, Dating anniversary and any other days when you need a hotel in Grodno for a day)
Late check-out at 17:00
The cost of the service is:
JUNIOR SUITE – 260 BYN
LUX – 340 BYN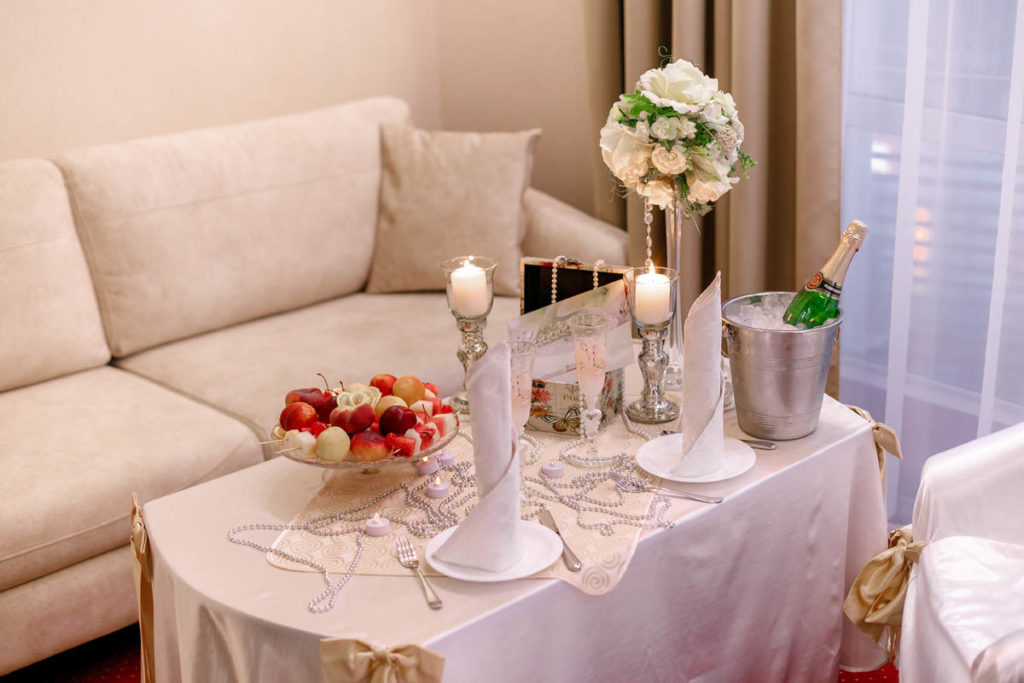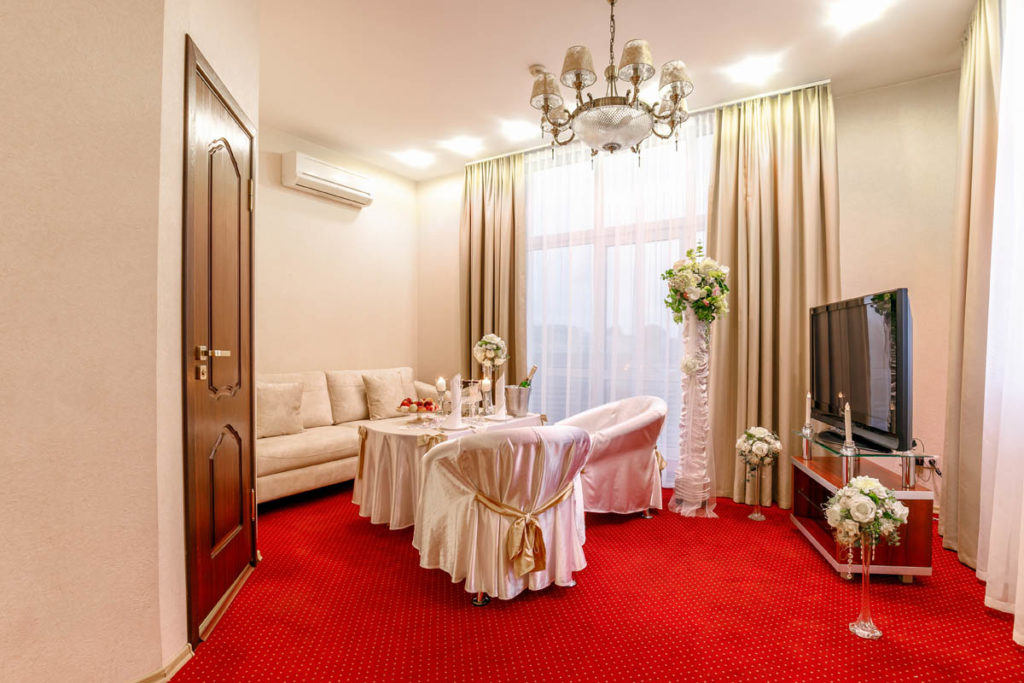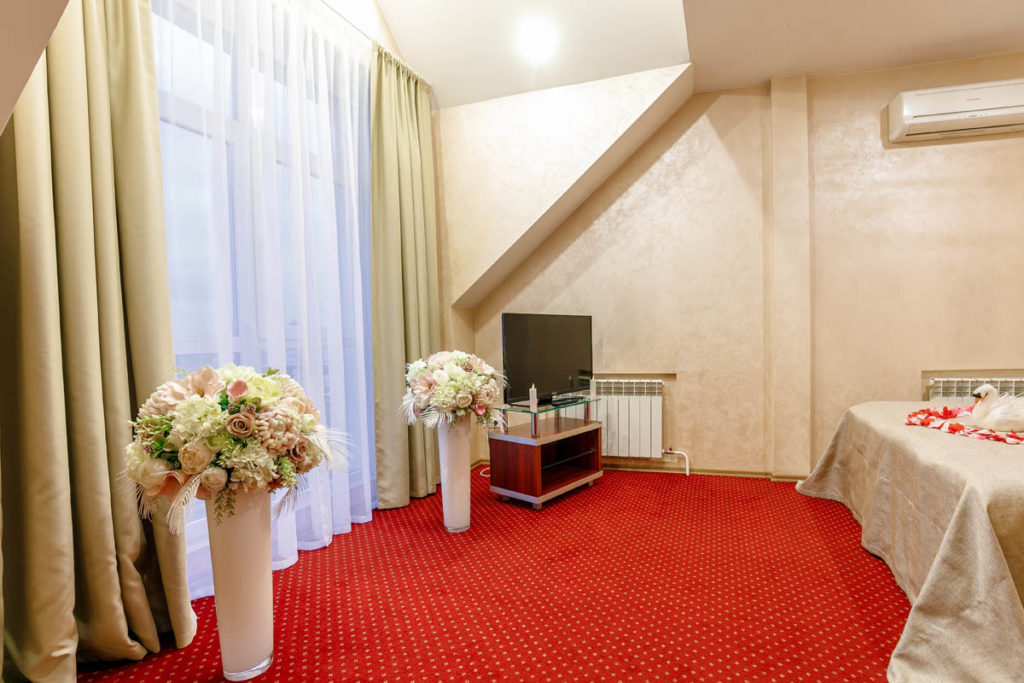 For a single order of services "Morning of the bride" and "Room for newlyweds" You get them at a special price:
JUNIOR SUITE – 290 BYN
LUX – 360 BYN